Blowers & Vacs
Dawn Mowers is the #1 garden blower and vac specialist in Melbourne. We stock a wide range of leaf blowers, petrol blowers, petrol vacs, garden vacs and more. We stock all the big brands including Stihl, Honda, Echo, Shindaiwa and more.

Dawn Mowers has the Biggest range & best price on hand held Blowers, backpack Blowers and walk behind Blowers & Vacuums including leading brand by Stihl, Echo, Shindaiwa and Honda in Melbourne

Leaf blowers and vacs are used to clear gardens, driveways and courtyards of leaves and other debris. More than general cleanliness, it's important to maintain properties to ensure maximum fire safety, particularly during the bushfire season. For tree service professionals, leaf blowers eliminate tedious sweeping and raking chores. They save time and provide the client with a perfectly clean site and lasting impression.

There are many different types of leaf blowers, and choice may come down to the size of the yard and intended use (domestic or commercial). For assistance in selecting a proper blower,

Dawn Mowers offers a comprehensive range of Blowers and Blower Vacs in all Leading Brand Blowers by Stihl, Shindaiwa, Echo and Honda with 2 to 5 year warranties available, as are lower priced Blowers. Electric Blower Vacs by Stihl, Commercial Back Pack Blowers by Stihl, shindaiwa, and quiet performing 4 stroke Blowers by Honda and are also available. If you need a Blower for Home or Commercial use you'll find the best option at Dawn Mowers Surrey Hills Melbourne.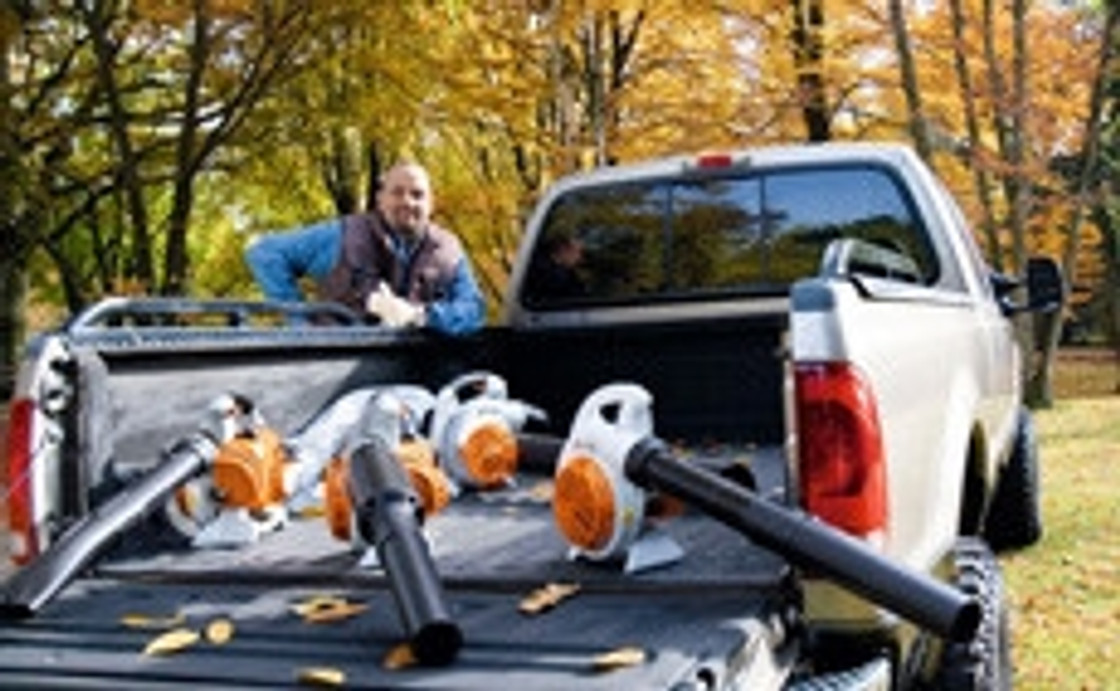 No Products.
What Is The Difference Between All These Blowers & Vacs?
There are a lot of factors to consider when buying blowers or garden vacs. These include:
Brand - there are a lot of cheap brands that will not last a year, and that's why Dawn Mowers recommends high quality garden blower brands like Stihl, Echo, Shindaiwa and more.
Manouverability - Blowers can now come in a backpack style or a traditional hand held model. The garden blower for you is the one that suits your lifestyle and your physical capabilities.
Electric or Petrol - this decision will impact the cost your garden blower and vac will incur over the long run. It can be worth spending that little bit extra on a garden blower to make significant savings over the life of your garden blower.
So Which Blower Is Right For Me?
At Dawn Mowers, we believe in assigning the right tool to the right job. So when it comes to blowers, we will take into account what usage you anticipate and how this might change in future years.
How Long Do Blowers Last?
All blowers come with a warranty that is for faulty parts and workmanship so you have complete peace of mind that when you get home and go to use your blower, if you have any troubles, just bring it back to Dawn Mowers for us to take a look.
Does Dawn Mowers Have All These Blowers in Stock?
Dawn Mowers is busy all year round and our inventoiry fluctutates depending on the season. While we make every effort to ensure that all the stock on our website is kept up to date, we encourage you to give us a call on (03) 9830 5444 to ensure availability of your blower or vac.
Can I Pick Blowers Up In Store At Dawn Mowers?
Of course - we think it's a great idea to come and collect your blower or vac so we can give you a quick demonstration on its features and how to use them.